Forcing the Hand of God
Forcing The Hand of God evokes a time (World War II) when men and women found the courage to do the necessary, the objectionable, and even the unthinkable to defend their lives. It's what they did and what they continue to do to preserve the essential fabric of this country.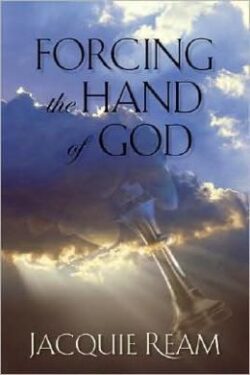 Forcing the Hand of God
A World War II Pilot wagers love, family and honor.
It is the late '30s and Fighter Pilot Major Rodger Brown of the Flying Tigers is deep in the thick of World War II. Back home, his pregnant wife, long time friend, parents, and younger sisters anxiously await his return. Torn between his obligations to his country and family, Rodger is a man tormented by the realization that he prefers battle in the air than the drudgery or everyday life on the ground.
It is a timeless story of self realization and the internal and external conflicts that are part of life for a military professional and the family and friends who love him/her.
Chapter 1

Resting his hand on the prop of the P40 Warhawk, Major J. Rodger Brown paused in his preflight and looked skyward. Haloed by early morning sunlight, Eastern grey-legged geese spread into formation, their haunting cries echoing in the blue skies over Kunming, China, the "City of Eternal Spring". Another flock took wing and another, heading for the distant pass between Golden Horse and Green Rooster Hills that towered either shore of Lake Dianchi, where a rosy mist dissipated over the water. Masses of white-winged ducks blossomed into flight from the lake, clouding his view of the gate to the Kwan-yen Temple covered in lush vegetation. Thousands of bleached-white grave markers peeked through the camellia, magnolia, giant azalea and primrose blooms.

He sighed, thinking to himself how much like a once-beautiful aged woman this place was: beneath the make-up you could see the ravages of time and war.

And those damn snow-covered mountains on three sides made for some tricky air currents: he'd lost a good pilot and one plane downed in Lake Dianchi. Already the fishermen would be scavenging the plane, mainly for the rubber from the tires for shoes.

He studied the white, tufted cirrus clouds, reminded of his home town, Wilmington, Illinois. He tugged on a glove. He had left home without regrets. There is no one, nothing, more important to him now than winning at this small game of war. He and his few remaining Flying Tigers, knighted the "Aces Up", mercenaries of the sky.
Read Forcing the Hand of God Online for FREE
About the Author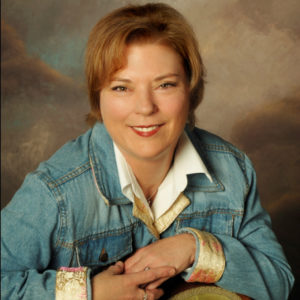 Jacquie Ream
Jacquie is the author of several books, including Bully Dogs, her series for middle-graders and young adults, and KISS: Keep it Short and Simple, a writing reference book for children and teachers.